Welcome to
The UK's national Austin Healey Club
New Addition to Discount Corner
We're delighted that Kimberley Media, publishers of Historic Racing Technology, Race Tech and Track Car Performance magazines are now offering Club Members a discount on subscriptions. Details are published in our 'Discount Corner'. Here you will find the details of all traders who offer discount to members of the Austin Healey Club.
Check out the discounts on offer and how to claim your discounts on our Discount Corner page under the Market Place menu item above.
To claim your discount, you may have to give your membership number, show your membership card or give a specific discount code. The discount codes are available in the Members Area only!
Currently discounts are also offered by Adrian Flux Insurance, ClassicLine Insurance, Longstone Tyres, Equipment4Garages, TMS Motorsport and The Racing School.
Silverstone Classic 2017
28th - 30th July 2017
Club Discount tickets are available until 31 May 2017!
Why not join us for the Silverstone Classic event in July 2017? As long as you book your tickets before the end of May, you can get a good deal on entry costs to this now traditional event.
You'll find more details and discount code you'll need in our members' area.
Renewal Time is Here Again
Time again to renew you membership. Renewal letters are out with your March RevCounter so do check your envelope carefully!
Why not renew online this time? It's easy & safe.
Northern Centre May Bank Holiday Weekend
28th April - 1st May 2017
Tony and Caroline Curran and a team of Northern centre committee members are running a Coast to Coast trip for this event and wish to invite ALL Austin Healey Club Members to join them for this traditional Northern Centre Bank Holiday Weekend.
For full details and booking form see the May Bank Holiday Weekend 2017 Event Page.
Donington Historic Festival
28th - 30th April 2017
Three days of classic racing including Healeys, car club displays and trade stands. We will have an infield parking area for Healeys, parade laps and half price entry to the museum, all in the 2 for 1 ticket offer. Discount ticket deals are available - please see the details in our members' area.

The London Motor Show
4th - 7th May 2017
The London Motor Show is intended for all car enthusiasts, and they are offering members of the Austin Healey Club a special 10% discount on tickets.
To use this exclusive special rate, members just need to add the discount code available in the members' area when buying tickets online from www.thelondonmotorshow.co.uk.
The London Motor Show takes place within leafy Battersea Park in South West London and is very easy to reach via public transport. As there is extremely limited parking in and around Battersea Park, the organisers strongly recommend that you do not drive to the Show.
A special food and beverage area for club members is also available as a good meeting point with the added benefit of reduced rates on catering.
You'll find the web site with more information and the chance to book at www.thelondonmotorshow.co.uk

International Healey Weekend
7th - 9th July 2017
Our next National meeting will take place next July at the Woodland Grange Conference Centre at Leamington Spa. Conveniently situated, this will provide the base for our traditional weekend of Healey based activities.
After arrival from 3pm on Friday afternoon, we will gather in the evening for a buffet dinner and a chance to meet old friends and make new acquaintances! On Saturday, there will be a planned drive of approximately 60 miles around the Cotswolds, featuring a stop at Blenheim Palace. There will be scheduled private guided tours of the palace and a buffet lunch in the Spencer Churchill private restaurant. In the evening, a guest speaker will entertain members during the Gala Dinner.
On Sunday, after breakfast, there will be plenty going on, with the National Concours, trade stands, a fun Gymkhana to drive and a 45 minute boat ride on the River Avon.

You'll find the web site with more information and the chance to book at www.ihw2017.org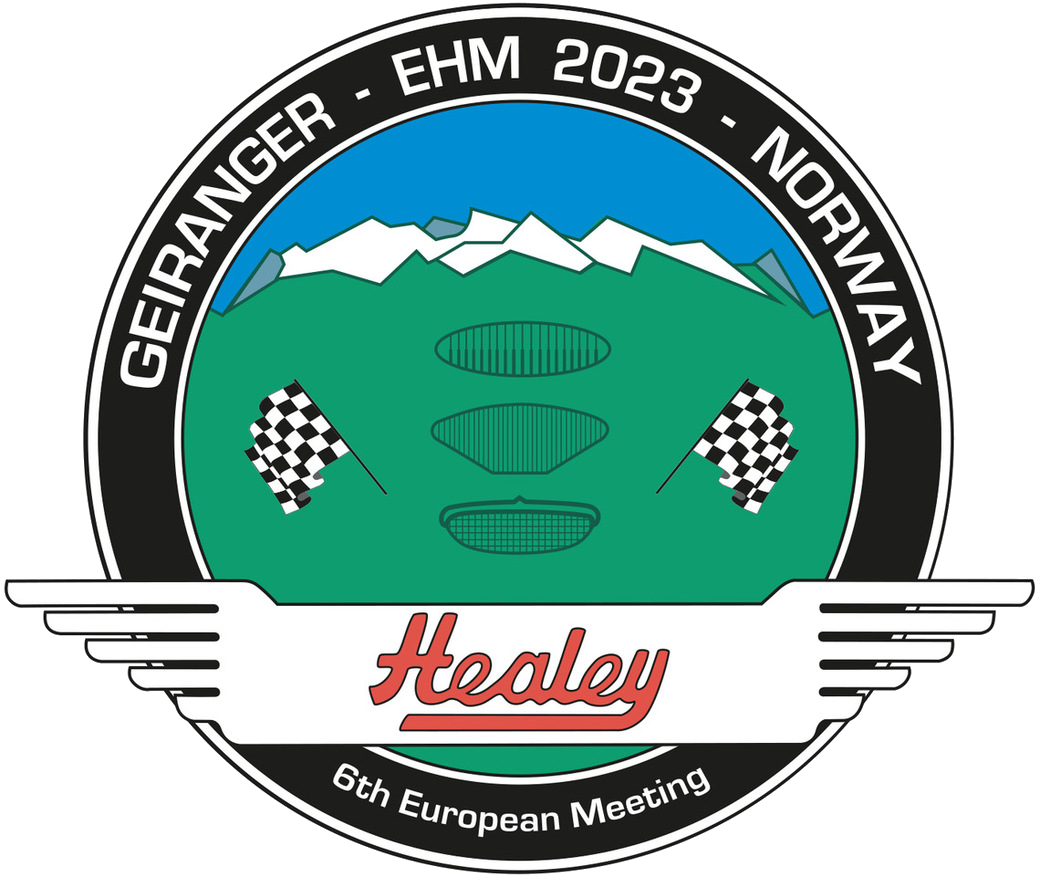 5th European Healey Weekend
10th - 16th June 2018
The 5th European Healey Weekend will take place in June 2018 in the Alsace region of France and the Black Forest region of Germany. The web site has now opened.
You'll find the web site at www.euromeet2018.com
Are you a UK Club member? Register & Sign in to access a whole range of technical articles, an archive of the last ten years' RevCounters or check out your membership details.

Find out more by clicking here.
Did you know that the Austin Healey Club can provide members with free valuations* for insurance purposes? See more on our valuations page - click here. 
* Our valuers may, in certain circumstances, need to charge nominal expenses.